Maastricht, Netherlands
"The Glutton® is a must for cleaning the streets"
Mr Bonekamp
Joop Bonekamp - Project manager of the Maastricht cleansing department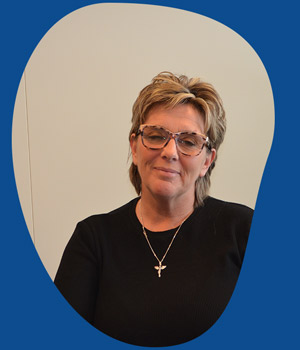 Ms Thomissen
Merian Thomissen - City centre team leader of the Maastricht cleansing department
About:
FACTS AND FIGURES
24/7
Numerous gastronomic events
Green city
Cigarette ends everywhere
Four Glutton® machines in service
Interview
Can you tell us about your department?
Joop: My name is Joop Bonekamp and I've been working for the city of Maastricht since 1980, mainly in the cleansing department. We look after everything related to urban cleaning, and I'm the project manager for the whole department. I'm always on the lookout for innovations and improvements, and I'm also in charge of the budget.
Merian: My name is Merian Thomissen and I'm the city centre team leader. The city is divided into three zones. Maastricht East, Maastricht West and the City Centre, which is my area. The city's cleansing department keeps the pedestrian zone clean and guarantees top quality. I've been doing this since 2001.
Can you describe your town in more detail?
Merian: I'd say it's definitely a place for bon viveurs. We have lots of events involving food and drink. One such event is the Food Festival, which takes place in the public park at the heart of Maastricht. The thing is, when someone says events, I immediately think extra waste... We approach the task as follows: a system of barriers is installed and we clean the area around them. However, we are expected to clean everything up within a certain time – after all, many people don't take part in the events and don't want to walk around in everyone else's rubbish. So there's always a lot of pressure and we are constantly having to address this problem, making plans, tackling any situations that arise and thinking about how to improve our organisation in time for next year.
What is your mission? What are the challenges you face?
Joop: Our orders come from within the organisation, namely the city council. We have agreed with the city council to guarantee a specific quality of cleanliness in the city centre. The agreed quality is A+ as it is called in the Netherlands: the highest possible quality rating for cleanliness. We have to guarantee this quality 24 hours a day, seven days a week. It's very difficult. We're constantly trying to find solutions and work better and faster, and create less noise and disruption especially for people visiting Maastricht for shopping. In the city centre, the shops are open every day. There are always customers, whether it's Saturday, Sunday or midweek. And there are always events of varying sizes, which can only succeed with our help and which give us lots of extra work. We try our best to guarantee top quality despite all the challenges.
When did you discover the Glutton®?
Joop: I discovered the Glutton® a long time ago in Belgium. In your country, there are Glutton® machines everywhere from Antwerp to Brussels to the coast. We managed to buy our first Glutton® several years ago thanks to a subsidy policy which benefited us and to which you drew our attention. I'd never heard of it and I jumped in with both feet. There was no time to lose – I'd already decided we needed a Glutton®, and fast. We've been using Glutton® machines for two or three years now. We started with one machine, and now there are four. Each subsidy application must be backed up with details of the equipment and the intended objectives. It's a bureaucratic process but at the end of the day it's great to be able to use four Glutton® machines.
What do you think are the benefits of the Glutton®?
Joop: Hoteliers are increasingly annoyed by the noise generated by diesel street sweepers and leaf blowers. That's why we're aiming to replace diesel and petrol engines with much quieter electric motors. It's true that Glutton® is a good solution: people can hardly hear it. Noise is kept to a minimum. This is good news especially for the people working all day in the city centre. A machine with an electric motor won't disturb anyone. People do notice it and move out of the way, but there is no noise pollution.
Do you think the Glutton® is a good solution for users and for the city's residents?
Merian: Operatives love working with the Glutton®. Most of them are regular users who really look after their machine. For me this is great because they take responsibility. In terms of maintenance, no one goes home without cleaning the equipment. And in my experience, the machine transforms the status of the person using it.
Joop: We get lots of positive feedback from residents too. This is because there are small trees everywhere in the city centre – Maastricht is very green compared to other cities. The trees are protected by a permanent structure and a grille. With a large vehicle or using grippers, access is difficult. The Glutton®, on the other hand, copes easily, making the city even cleaner.
Merian: There's something else we've noticed since we started using the Glutton®... Before, when people went into the city centre, they always noticed cigarette ends on the ground. They were visible at a distance of 100 metres. This sight has now disappeared from the city centre. The Glutton® adds real value. These cigarette ends used to irritate me, but now they're gone. Whichever way you look at it, the Glutton® is a must for cleaning the streets.