Glutton®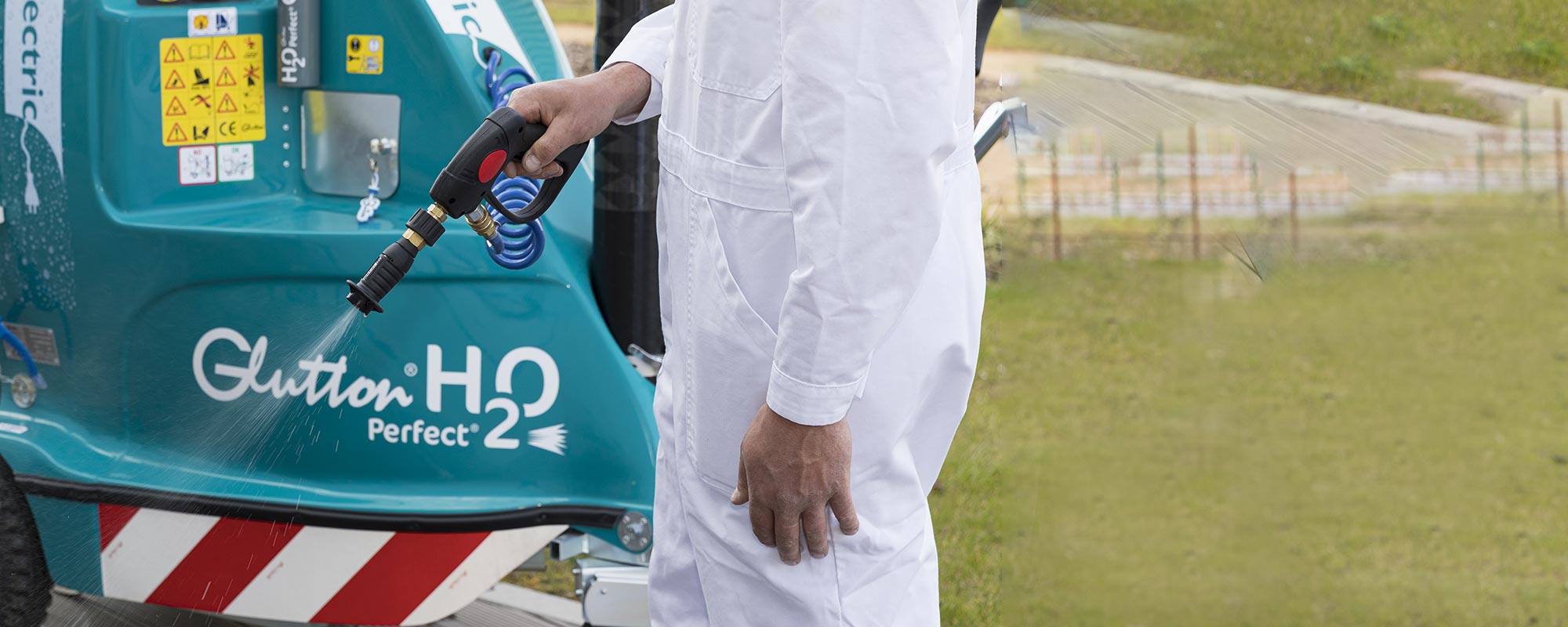 Glutton H2O Perfect®
One jet of water and it's clean
100% electric vacuum cleaner
0% CO2 emissions
Picks upall urban waste
Cleans and disinfects all surfaces
Request a free demo
New
For over 20 years, Glutton® has been designing, manufacturing and marketing the world's best waste vacuum cleaner. Glutton® Collect®, Glutton® H₂O Perfect® and Glutton® Zen® are revolutionising day-to-day street cleaning in more than 7000 towns and cities in 70 countries on five continents.
Our company
Our company was founded by and is still run by Christian Lange. A trained economist with a passion for cars, he had the idea of creating a vacuum cleaner for all types of waste, for use by street sweepers. This was his response to the need for cleaner cities, with cleaning teams that feel esteemed and motivated because they have the right equipment.
Today, listening as always to its customers, Glutton® is innovating with the brand new electric street sweeper, Glutton® Zen®.
Your city's future is Zen and electric!
Thanks to the success of the Glutton® urban and industrial waste vacuum cleaner, we have a long list of references in Europe and further afield.
Glutton® has a presence in 70 countries on all five continents, supplying more than 7000 towns and cities. In France, more than 1400 towns and cities have put their trust in us, and in Belgium, more than 330 towns and cities are using the Glutton®.
Get in touch
Would you like an estimate or some more information about our company? Get in touch using the online form or by phone. We'll get back to you as soon as possible.