Glutton® H₂O Perfect® vacuums, cleans and disinfects your urban spaces
One jet of water gets it clean!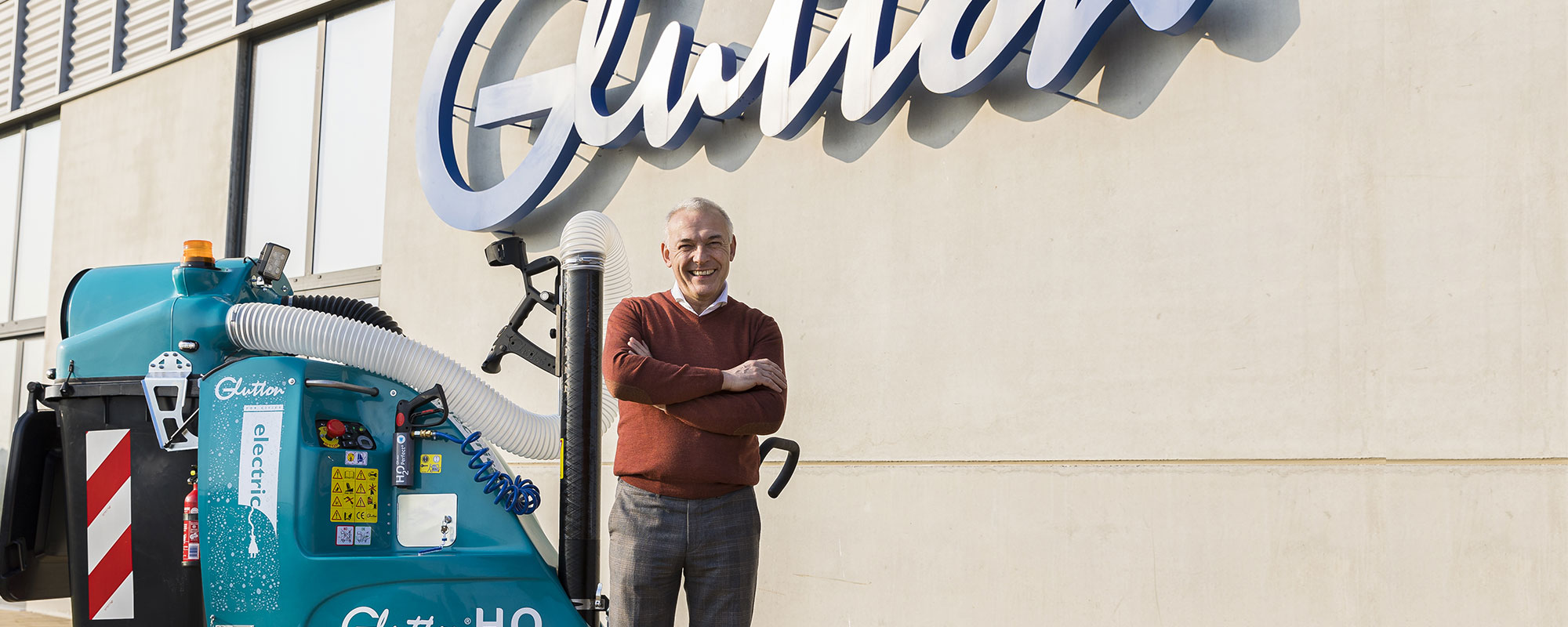 Your city is clean and disinfected
Picks up all urban waste
Effective cleaning with water jets
Easy and comfortable to use
Self-propelled, ergonomic and highly manoeuvrable
Request a free demo
New
Innovation and performance - discover our revolutionary vacuum cleaner
Ergonomic and very simple to use, the Glutton® H₂O Perfect® electric urban waste vacuum cleaner allows street cleaning operatives to easily clean up dog mess, pigeon droppings and all kinds of dirt encrusted on pavements, underneath public benches, on street bins, etc. The machine is compact, silent and eco-friendly, and will revolutionise street cleaning in your city or in your industrial site.
Innovation at the service of YOUR city
Equipped with a medium-pressure cleaner and 60 litres of water, the 100% ecological Glutton® H2O Perfect® street vacuum cleaner picks up waste from the smallest recesses around town:
kerbs,
pavements,
streets,
alleyways,
town squares,
tree grilles,
public benches,
playgrounds,
street furniture.
On-board medium-pressure washer:
Water storage capacity 60 litres.
A pump/filter/pressure switch assembly.
An adjustable, ergonomic, medium-pressure water jet with hose.
After activating the pump on the dashboard, the user presses the trigger on the water jet and the pump starts automatically.
Discover the Glutton H2O Perfect in action: